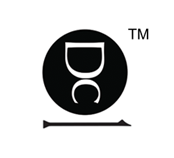 Press
Milkey Magazine
Daphne Couture - Handbag philosophy
Limor Helfgott

Daphne couture is an Italian -made handbag brand presenting a different philosophy.
The brand's story begins almost 30 years ago, when Dafna Cohen, the designer behind the brand, was in her teenage years. The young idealistic girl fell in love with her grandmother's clothes and accessories: the patterns, the cuts, the materials and the colours. She soon found out that altering pieces from the 60's 50's can bring new life to those garments, creating fresh and new outfits.
Growing up in an ever- industrialized, mass-consumption oriented society that doesn't leave much space for self-expression, Dafna felt the need to bring a unique, custom-made fashion solutions for women.
Her brand Daphne Couture was born out of the realization that a woman can be understood better by focusing on her femininity and comfort without any design compromises. Each of her garments is handmade by artisans in Northern Italy. Every craftsman was carefully and personally selected – not just by his skills, but also by the passion he puts into his work.
Spy Magazine
Milan fashion week 2019
Cent Magazine
Power; Bagged it