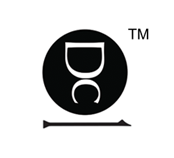 Own me
Customer's satisfaction:
At Daphne Couture, we believe you deserve to own a unique product that matches your taste and personality. A masterpiece that preserves its chic and qualities for a lifetime.
We keep no store or inventory and create limited editions only.
Each bag is custom-made, tailored to meet your preferences and expectations.
How to order a bag:
You may either choose one of the bags offered on our website or order a new creation of your desire.
Together we will select the best materials in our broad collection according to your special needs and taste.
Our head designer, Dafna Cohen, will be happy to meet you in person in Milan, Italy or get acquainted with you through a Skype call to create a bespoke product.
Production:
Once you have made your choices about the materials and features, we start manufacturing your bag. To achieve the best results there are 15 people working on each bag. Production normally takes 2/4 weeks according to the suppliers and factories schedule.
You will be personally informed as soon as your order is ready and photographs will be provided for your final approval before our masterpiece is sent to you.
Shipping:
Following your approval, we will wrap your bag with love in an elegant box
Shipping worldwide is done with priority postal service and all expenses are included.

Enjoy your unique Dc Bag :-)
Forever